When it comes to the delivery of something as essential as medication for a patient, doctors, hospitals, and pharmacists can't afford any delays. Oftentimes, the patient needs their medicine in a timely manner. The problem is, these types of organizations aren't logistics experts, which makes it difficult to ensure everything goes smoothly.
That's why many of them choose to outsource their deliveries to another company. If you require a professional logistics partner to handle your medication deliveries, these are the four things you should look for in a Northern Virginia delivery company.
What to look for in a medical delivery company in Northern Virginia.
Experience in the field.
If you plan on outsourcing your logistic needs, you should only work with a provider who has experience in this specific industry. That's because delivering medical supplies is much more intensive than standard deliveries.
It often requires temperature controls, OSHA-approved containers, and a strict adherence to stringent HIPAA regulations. The right Northern Virginia medical delivery company will understand this and have all of the necessary measures in place.
Reliability with deliveries.
Timing is everything when it comes to medical deliveries, and when you tell a patient when they can expect their supplies, you need to have confidence knowing your logistics partner will deliver on time. With medicine, this can include deliveries at night or over the weekend.
Always ask a potential provider how familiar they are with the area and if they have alternative routes in place to avoid delays caused by traffic. You should also check to see if they provide any type of package tracking capabilities so you can have peace of mind knowing where it is at all times.
A proven track record of outstanding customer service.
Excellent customer service is essential when you're dealing with the deliveries of medical supplies. Your patients rely on their medicines, so you need to have the ability to provide accurate and up-to-date information on the status of their deliveries.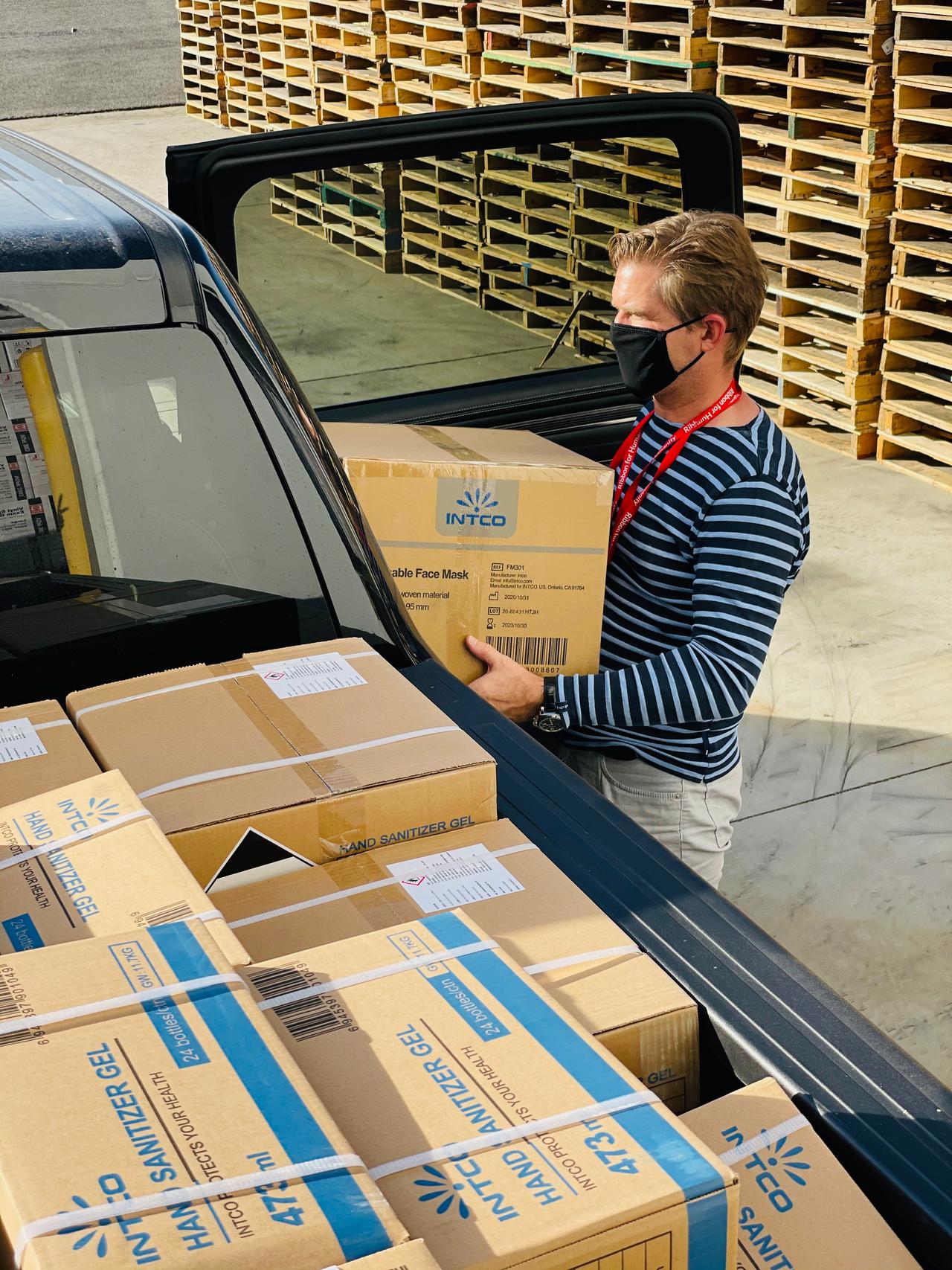 To that effect, make sure you choose a provider that makes it easy for your patients to connect to a real person and that they have measures in place to help those who suffer from communication problems, such as being hearing impaired. You can also ask for testimonials from previous clients to see what their experience was like working with the logistics provider.
The necessary safety measures in place.
The Northern Virginia medical delivery company you choose to partner with will be interacting with your patients directly, so you need to ensure they feel comfortable in those moments. Every delivery person should be thoroughly vetted with background checks and trained on how to communicate with your patients.
Branding is also a helpful way the courier can put your patients at ease. Someone delivering medical supplies in plain clothes might put patients at unease. However, if the driver shows up in a branded vehicle with clothing that clearly has the company's logo, it'll instill a sense of confidence and make everyone more comfortable.
Are you looking for a trusted medical delivery company in Northern Virginia?
Then look no further than Castelano Delivery. Since 2018, our team has provided premier delivery services throughout Northern Virginia, Maryland, and the DC area. We've earned our reputation as one of the most trusted providers because we display the highest degree of integrity and customer service to each of our clients.
Our team of professional couriers will handle the shipment of your patients' medical supplies with the utmost care. You can learn more about the various services we offer online, or send us a message and let us know how we can help your business.